Wilderness | General Manager – Lodges X1
Closing Date 07 July 2023
Job Description
PURPOSE OF THE JOB
Reporting directly to the Chief Operations Officer, the incumbent provides leadership and management of the lodges and works closely with the General Manager-Hospitality and other heads of department to maintain the company values in all camps and lodges to achieve the company goals. The GM Lodges coordinates other services to the lodges to ensure quality service delivery by all lodges within the agreed financial forecast.
KEY PERFORMANCE AREAS:
Contribute to the development of the Company's Strategic Plan and risk management framework
Provide consistent leadership and guidance to the managers in the concessions/lodges to achieve the company goals
Identify skills and competency gaps within the Lodge management teams and organize, coordinate and oversee on-the-job skills and competency development to achieve business requirements in line with the human resources development strategy and plan.
Build and establish a high-performance team, with cohesive teamwork and a culture of support for the 'Wilderness Way.'
Implement corrective action on the organizational health assessment to improve the efficiency and effectiveness of the department.
Manage change effectively to avoid disruption of business.
Plan, develop and coordinate implementation of automation of systems to attain efficiency targets and productivity outcomes.
Oversee procurement in the Lodges to make sure its effective and efficient, eliminating waste, incorrect purchasing, and theft.
Facilitate customer satisfaction surveys in all the lodges to ensure customer satisfaction and retention.
Review customer feedback and drive implementation of corrective measures.
Coordinate the assessment, review and mitigation of operational risks in all operations at the lodges and in the department
Review all regulatory compliance requirements to ensure full compliance
MINIMUM REQUIREMENTS
Degree in Business Management or relevant field.
A post-qualification diploma in a relevant field would be an added advantage.
CPD in leadership/Governance/Finance/Management
Minimum of 10 years in a similar position, of which at least two years (3) is at a senior management level.
COMPETENCIES
Leadership and people management skills.
Influential; ability to motivate and direct teams for excellence.
High integrity.
Ability to manage diversity in terms of gender, sociocultural diversity
Analytical and numerical skills: understanding of business numbers and financial models.
Results orientated.
Project management expert
Proficiency  in Microsoft Office Suite or related software
High level of organizational skills and attention to detail.
Decision-making, and problem-solving skills.
High Emotional intelligence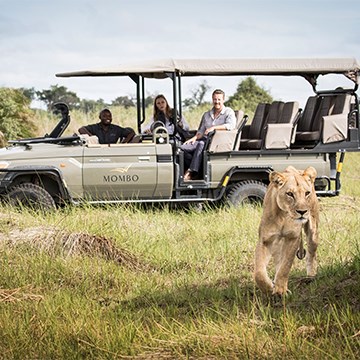 https://youtu.be/uQBsSP0TYWc