Nedbank | Trust Administrator X1

Job Family
Sales and Services
Leadership Pipeline
Manage Self: Operational
Job Purpose
To provide full administrative, financial accounting and tax services to high-net worth clients (i.e. trusts; trust beneficiaries; close corporations and privit companies) in line with Nedbanks business strategy to create a great place to invest.
Job Responsibilities
Attend to client's requests through e-mails; telephone; in person.
Engage in clients' meetings by providing the necessary support documents in relation to their needs.
Action clients' instructions from the business meetings to meet their needs.
Supply the necessary information to our internal support staff in order to meet our clients' needs.
Contribute to a culture conducive to the achievement of transformation goals by participating in Ned bank Culture building initiatives (e.g. staff surveys etc.).
Participate and support corporate social responsibility initiatives for the achievement of business strategy (e.g.. training/awareness on digital forensic examination to external parties on pro bono basis).
Identify opportunities to improve or enhance processes by identifying and recommending improvements to tools; policies and procedures to add value to Ned bank.
Add value to Ned bank by identifying opportunities to improve or enhance processes through identifying and recommending improvements and supporting implementation of tools; policies and procedures.
Generating annual financial statements and supporting documents by processing the financial information into an accounting package.
Administer clients affairs on their behalf by banking; distribution of funds due to local and overseas beneficiaries – including offshore remittances.
Attending to statutory returns; income tax returns by engaging with the necessary authorities.
Preparation; computation and submission of all income tax returns through SARS system.
Keep abreast of legislation and other industry changes that impacts on role by reading the relevant newsletters; websites and attending sessions.
Understand and embrace the Ned bank Vision and Values by demonstrating the values through interaction with team and stakeholders.
Ensure that own contribution and participation contributes to the achievement of team goals.

Create and manage own career through guidance and support of management; department and colleagues.
Improve personal capability and stay abreast of developments in field of expertise by identifying training courses and career progression for self through input and feedback from managers.
Ensure personal growth and enable effectiveness in performance of roles and responsibilities by ensuring all learning activities are completed; experience practiced and certifications obtained and/or maintained within specified time frames.
Ensure knowledge management; continuity and team success through constructive participation in a diverse team and sharing knowledge with team.
Provide the updated information opt the necessary departments for FICA purposes. Inform the necessary parties with regards to make payment within limit.
Comply with standard operating procedures (i.e. banking procedure) by keeping abreast of current legislation.
Comply with the latest tax legislation by attending their business seminars
Job Responsibilities Continue
Essential Qualifications – NQF Level
Matric / Grade 12 / National Senior Certificate
Diploma
Preferred Qualification
Degree or Diploma in commerce.
Minimum Experience Level
3 – 5 years experience in Tax, Accounting and Administration
Technical / Professional Knowledge
Microsoft Office
Administrative procedures and systems
Data analysis
Business writing skills
Relevant regulatory knowledge
Behavioural Competencies
Customer Focus
Applied Learning
Collaborating
Communication
Managing Work
Adaptability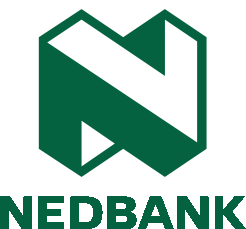 —————————————————————————————
Please contact the Nedbank Recruiting Team at +27 860 555 566