Nedbank | Recoveries Officer X2
Location:  
Johannesburg, ZA

Job Requisition and Talent Acquisition Contact
REQ: 128923
Location: Sandton, Johannesburg
Closing Date: 17 October 2023
Talent Acquisition: Saranya Govender 
Career Stream
Credit Recoveries
Leadership Pipeline
Manage Self: Technical
Job Purpose
Support external vendors to recover outstanding monies both on and off balance sheet on current and savings accounts by following internal and legal processes and procedures; which results in reduced costs and losses for the bank.
Job Responsibilities
Maintanance of Default and Recoveries system/ SAP by daily capturing of cashflows and maintaining of impairments.
Allocation of funds in the department's suspense account.
Arrange settlements with clients
Monitoring of costs versus recoveries for on and off balance sheet matters.
Monitoring of portfolio in terms of age in line with targets set as per legislation guidelines
Validating of payments into clients accounts daily, General Ledger.
Returns daily (pay no pay)
Rehabilitation of client accounts within a set payment criteria (6 consecutive payments).
Validation and payment of invoices received from vendors by consolidating the payment file
New handovers from regional risk to legal recoveries.
Request original security documents from Securities department.
Request evaluations on all assets from Evaluations department.
Liasing with the Insurance division to check whether the fixed properties are insured or not.
Allocation of work to external stakeholders (vendors)
Ensuring that Litigation Guidelines are adhered to while maintaining good relationship with vendors.
Performance management of vendors as per the SLA.
Assist clients with payment arrangements and respond to all client requests or queries within specified turn around time.
Engage with various departments for various processes (student loan, debt review, admin support etc)
Processing of DI (Department Industry) entries on SAP (raising of fees and service provider fees, write offs)
Maintaining evaluations register by capturing on a diary system.
Processing monthly work in progress sheet
Requesting cheques by completing a cheque requesition.
Completing a Debit Credit Waste Capturing.
Completing monthly Operations Committee Meeting reports.
Maintaining D and R which includes capturing of recovery forecasts, actual recoveries and impairments.
Pre-checks on new handovers from the region.
Requesting securities from Security department.
Daily reconciliation by validating payments received from clients directly into their accounts as well as the suspense GL accounts.
Debt management.
Reinstatement of legal accounts by uplifting of blocks and holds and requesting approval from stakeholders.

Issuing settlement letters to clients.
Conducting monthly operational meetings with vendors.
Preparing loss reports (written off accounts)
Requesting documentation from external vendors (legal documents, death certificates etc)
Processing refunds by requesting documentation from external clients and seeking approval from management.
Completing monthly vendor trackers.
Judgement clearance certificates by providing the required information within 7 days to the relevant Credit Bureaux.
Keep abreast of legislation and other industry changes that impacts on role by reading the relevant newsletters, websites and attending sessions.
Ensure information is provided correctly to stakeholders by maintaining knowledge  sharing knowledge with team.
Contribute to a culture conducive to the achievement of transformation goals by participating in Nedbank Culture building initiatives (e.g. staff surveys etc).
Participate and support corporate social responsibility initiatives for the achievement of key business strategies.
Identify and recommend opportunities to enhance processes, systems and policies and support implementation of new processes, policies and systems.
Job Responsibilities Continue
Essential Qualifications – NQF Level
Matric / Grade 12 / National Senior Certificate
Preferred Qualification
Diploma: Paralegal Studies , AIPSA
Minimum Experience Level
2 – 5 years banking/collections
Technical / Professional Knowledge
Administrative procedures and systems
Banking procedures
Data analysis
Governance, Risk and Controls
Microsoft Office
Relevant regulatory knowledge
Relevant software and systems knowledge
Business writing skills
Cluster Specific Operational Knowledge
Behavioural Competencies
Communication
Continuous Learning
Collaborating
Stress Tolerance
Work Standards
Managing Work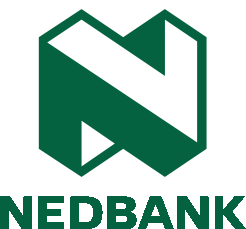 —————————————————————————————
Please contact the Nedbank Recruiting Team at +27 860 555 566