Nedbank | Data Modeller X1
Job ID
110937
Talent Acquisition Consultant: Keabetswe Modise
Closing Date: 30 July 2021
Job Purpose
To design and maintain optimal data models/structures at both an enterprise and system/application level that meet the business and architectural objectives of the organisation.  To create structures that enable data to be persisted in a structured way to enable the value of the data to be unlocked.  To create appropriate data and class structures that enable the flow of data between providers and consumers.
Job Responsibilities
• Design data models that meet the business requirements and align to the agreed architecture framework.
• Ensure data modelling deliverables are delivered according to the project plan and budget to meet the commitment to stakeholders.
• Ensure all data modelling activities and deliverables are aligned to the development methodology and to the data modelling principles and standards
• Apply the Nedbank approved tooling to create the data modelling deliverables.
• Adopt the Enterprise Data Model (which is based on the IFW) as a standard for data model designs to leverage best practices and fast track data modelling efforts.
• Translate business requirements into data requirements.
• Analyse and profile the source data to understand data quality issues, relationships, patterns and rules in the data.
• Structure data requirements into logical data constructs based on the Enterprise Data Model, including ERD models, dimensional models to ensure optimal implementation.
• Compile Source to Target Mapping Specifications including the appropriate Transformation Rules
• Identifying the definitive or authoritative source of data; analysing source data; and identifying gaps to target structures
• Enable physical implementation of the data structure by generating the first cut physical data model from the logical data model.
• Facilitate dataflow understanding by collating dataflow diagrams outlining the flow of data across systems and interfaces.
• Reduce non-value-adding work by identifying opportunities for re-use of the Enterprise Data Model
• Maintain up to date knowledge of latest developments in the Data Modelling domain,  including reading; continuous professional development courses; seminars and conferences.
• Contribute to the creation of a comprehensive governed framework by working with the data modelling CoE and contributing towards defining the data modelling standards.
• Advise stakeholders on the application of data modelling practices through consultation.
• Perform peer review on work performed by other team members
• Identify opportunities to improve or enhance processes
• Provide Overall Data Management Guidance and alignment to Nedbank's Data Management framework and standards
• Seek opportunities to improve business processes, models and systems through agile thinking.
• Support the achievement of the  business strategy, objectives and values
• Contribute to the Nedbank Culture building initiatives (e.g. staff surveys etc.).
• Participate and support corporate responsibility initiatives for the achievement of business strategy
Essential Qualifications – NQF Level
Advanced Diplomas/National 1st Degrees
Preferred Qualification
Bachelor of Commerce, Bachelor of Science: Information Systems / Computer Science
Minimum Experience Level
3-5 years and/or relevant industry experience as well as experienced in the Data Modelling discipline.
Able to demonstrate practical experience in, OO modelling experience also an advantage
Experience using Infosphere Data Architect or any other Data Modelling Tool
Experience with industry models such as IFW BFMDW
Broad understanding of Data Management (DMBOK), systems development lifecycle methodologies and IT Architecture
Relevant regulatory knowledge, and understanding of banking and financial services
Experience in NOSql and other forms of database modelling advantageous
Technical / Professional Knowledge
Data analysis
Data Analysis and Interpretation
Data Warehousing
Data and Business analysis
Database Administration (DBA) Principles and Admin Concepts
Database administration
Data modelling tool
Database Knowledge
SQL
Problem-solving skills
Behavioural Competencies
Communication
Decision Making
Initiating Action
Work Standards
Technical/Professional Knowledge and Skills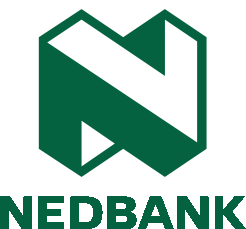 —————————————————————————————
Please contact the Nedbank Recruiting Team at +27 860 555 566