Nedbank | Complaints Officer (Contract role)
Requisition Details & Talent Acquisition Contact
Career Stream
Client Service
Leadership Pipeline
Manage Self: Professional
Position
Complaints Officer – Contract role
Job Purpose
To log, investigate and respond to all client complaints received at Nedbank in line with the business strategy.
Job Responsibilities
Contribute to a culture conducive to the achievement of transformation goals by participating in Nedbank Culture building initiatives (eg: staff surveys etc).
Participate and support corporate responsibility initiatives for the achievement of business strategy (eg: Green Strategy).
Seek opportunities to improve business processes and systems by identifying and recommending effective ways to operate and adding value to Nedbank.
Ensure reports/dashboards are produced timeously via monthly feedback to internal stakeholders.
Ensure early detection of issues and reporting thereof to internal and external stakeholders.
Log and record all complaints and errors into the client complaints system and ensure all complaints and errors are addressed within the turnaround standards.
Ensure efficient resolution of non-standard client complaints through liaising with appropriate personnel internally and externally.
Provide input and liaise with clients; institutions; managers and staff to resolve client complaints effectively (in line with Treating clients Fairly legislation).
Ensure that responses to client complaints is documented and formally closed out within the turnaround standards.
Ensure compliance with changes in regulation; business process and group complaints reporting.
Continuously review the current complaints management process for improvement and make necessary recommendations to relevant stakeholders.
Ensure efficient and optimum resolution of complaints by investigation; communication and collaboration with internal and external vendors.
Facilitate monthly complaint resolution committee meetings.
Provide feedback and recommendations back to business which has been highlighted through the complaint resolution i.e. system changes; forms and policy amendments.
Effectively investigate and resolve complex query perform an audit of current client data and identify key data fields that need to be updated in order to meet business requirements.
Regulatory risk management and client service)Perform data integrity (i.e. ensure that data is accurate and relevant) specific to certain campaigns/projects.
Communicate with clients in order to obtain and record their updated personal information.
Manage various campaigns to enhance the integrity and completeness of the client database.

Produce dashboards and MIS to track the status of the client database.
Find innovative ways of maintaining and improving the client database.
Support the achievement of the business strategy; objectives and values by reviewing Nedbank and Business Unit Plan and ensuring delivered systems; processes; services and solutions are aligned.
Identify training courses and career progression for self through input and feedback from management.
Ensure all personal development plan activities are completed within a specified timeframe.
Share knowledge and industry trends with team and stakeholders during formal and informal interaction.
Obtain buy-in for developing new and/or enhanced processes (eg: operational processes) that will improve the functioning of stakeholders' businesses by highlighting benefits in support of the implementation of recommendations.
Essential Qualifications – NQF Level
Matric / Grade 12 / National Senior Certificate
Advanced Diplomas/National 1st Degrees
Preferred Qualification
Postgraduate degree in Finance or Economics
Minimum Experience Level
2-3 years working experience as a Complaints Officer dealing with Escalated Querries and Complaints within the Short Term Insurance space in the Banking/Financial Services Industry
Technical / Professional Knowledge
Cluster Specific Operational Knowledge
Relevant regulatory knowledge
Principles of project management
Relevant software and systems knowledge
Communication Strategies
Banking knowledge
Data analysis
Governance, Risk and Controls
Principles of financial management
Behavioural Competencies
Customer Focus
Communication
Technical/Professional Knowledge and Skills
Managing Work
Stress Tolerance
Decision Making
Declaration
Preference will be given to candidates from the underrepresented groups
Please contact the Nedbank Recruiting Team at +27 860 555 566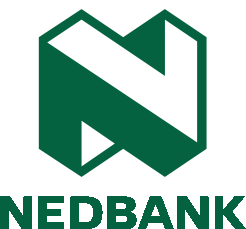 —————————————————————————————
Please contact the Nedbank Recruiting Team – Debbie Fuyani