NEDBANK | Client Services Consultant
Requisition Details & Talent Acquisition Contact
Position
Client Services Consultant – Unit Trust
Job Purpose
With almost R300 billion in assets and operating in South Africa, London and Isle of Man, Nedgroup Investments has firmly established itself as one of South Africa's leading asset management businesses.
The team is growing and looking to employ a seasoned Client Service Consultant in their Unit Trust space. The purpose of this role will be to focus on the below however not limited to:
(a)To provide professional and efficient client service to Investors, Potential Investors and Financial Advisers via various servicing channels such as Telephonic, Emails etc, in order to optimise client experience for Nedgroup Investments clients.
(b)Ensure continued relationships are created and maintained with Nedgroup Investments clients.
Job Responsibilities
Providing client service to Investors telephonically.
Providing technical support in terms of Collective Investment Schemes and Retirement products.
Adhere to the daily schedule to ensure that targets are met by following the work plan.
Follow Nedbank processes and values such as honesty; integrity; accountability; respect and pushing beyond boundaries when answering calls and when dealing with internal and external relations.
Escalate all unresolved queries to management by logging the case on the system.
Answer 90% of all calls within 60 seconds (90/60) as per Service Level Agreements (SLA).
Generate lead targets required on a month to month basis by offering products to the clients.
Prevent losses that may occur in the business by being vigilant and making sure all calls are logged correctly.
Contribute to a culture conducive to the achievement of transformation goals by participating in Nedbank Culture building initiatives (e.g. staff surveys etc).

Participate and support corporate social responsibility initiatives for the achievement of key business strategies.
Identify and recommend opportunities to enhance processes; systems and policies and support implementation of new processes; policies and systems.
Keep abreast of legislation and other industry changes that impacts on role by reading the relevant newsletters; websites and attending sessions.
Minimum Experience Level
2-3 years working experience as a Client Services Consultant working with Unit Trusts/RA's/Offshore Investments within the Asset Management industry.
Essential Qualifications – NQF Level
Matric / Grade 12 / National Senior Certificate
Technical / Professional Knowledge
Administrative procedures and systems
Relevant regulatory knowledge
Relevant software and systems knowledge
Business writing skills
Banking knowledge
Banking procedures
Cluster Specific Operational Knowledge
Business principles
Business terms and definitions
Governance, Risk, and Controls
Behavioral Competencies
Building Customer Loyalty
Communication
Technical/Professional Knowledge and Skills
Managing Work
Adaptability
Quality Orientation
Declaration
Preference will be given to candidates from the underrepresented groups
Please contact the Nedbank Recruiting Team at +27 860 555 566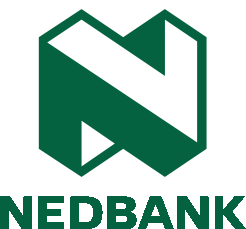 —————————————————————————————
Please contact the Nedbank Recruiting Team at +27 860 555 566